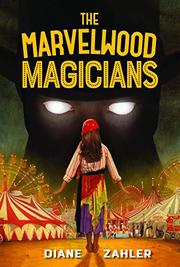 Early reviews on The Marvelwood Magicians have begun trickling in — and they're excellent! I'm so excited for this circus family to meet the world. September 19 is the day!
From Kirkus (read the whole review here):
A hair-raising, exhilarating, big-top mystery.
And from School Library Journal:
The suspenseful plot moves quickly, and Zahler vividly portrays the unbearable pain of losing an innate part of one's self.

VERDICT Bound to entice voracious and reluctant readers alike.