The Books of Wonder Great Middle-Grade Reads event was so much fun! Joining me at the table were three other great middle-grade authors: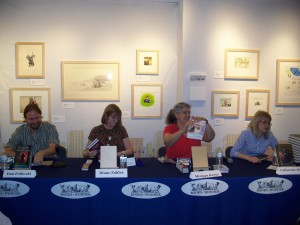 Dan Poblocki, presenting his really scary new book, The Haunting of Gabriel Ashe. And Morgan Keyes, with the second book in her fascinating Darkbeast series. And, all the way from Australia, Catherine Jinks, presenting How to Catch a Bogle, set in Victorian England.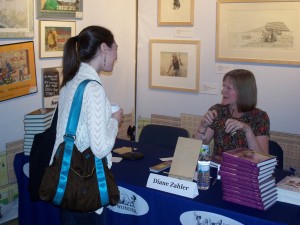 Jennifer Dee (@rifflemg) live-tweeted the event — a first for me! — and my HarperCollins editor, Andrea Martin, stopped by.
And as always, owner Peter Glassman and the enthusiastic and well-prepared bookstore staff were the perfect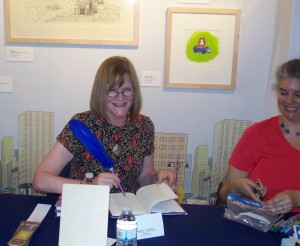 hosts. They made us feel just a little bit like rock stars — a pretty amazing feat, considering the real life of children's book writers…