The Bouts Buns recipe at the back of Baker's Magic works!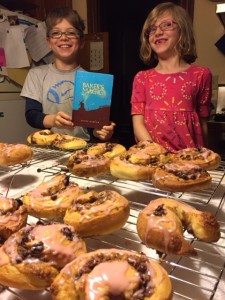 Of course I knew it worked. I've tested it and tested it. I have friends in England who've made them. But it's so great to have confirmation from reader-bakers, too! This photo proves that kids can bake a better bun than I can. Maybe they were super-happy while they baked, so the buns came out super-beautiful.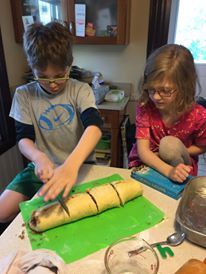 Here's the baking.
And here's the eating. The bakers even agreed to share with their little brother!