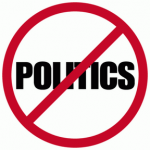 Stuff's been happening!
And I don't mean the election. Luckily, this is a book-and-writing blog, so I don't have to go there. Instead, I can talk about Baker's Magic and try to forget about politics for a while.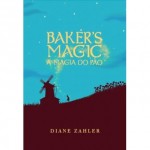 The Portuguese edition of the book is on the shelves! In Portuguese, it's called A Magia do Pão, which translates to The Magic of Bread. That works for me. And its first Portuguese review is here. I'm pretty sure the reviewer liked it — but if any Portuguese-speaking readers want to send me a translation, please do!
The audiobook is also out, and it is fabulous. I can hardly believe how perfectly Live Oak Media has realized the story that I had in my head. The voices are exactly right, and it's a joy to hear these characters I've spent so much time with just as I imagined them.
The audio adaptation got a great review 

in AudioFile Magazine. The issue isn't published yet, so I can't link to it, but I can give you a little taste:
A full cast works together seamlessly in this charming magical adventure….Scenes in the bakery are rendered with as much attention to detail as those on the high seas or in the mage's castle–beware of listening while hungry.
And…it's the winner of an AudioFile Earphones Award!
If you want

to listen — and hear me at the end, reading the recipe for Bouts Buns (no easy task, see this post) — you can order the audiobook from Live Oak Media here.