We took a spring break trip to the Northern Neck of Virginia last week, searching for signs of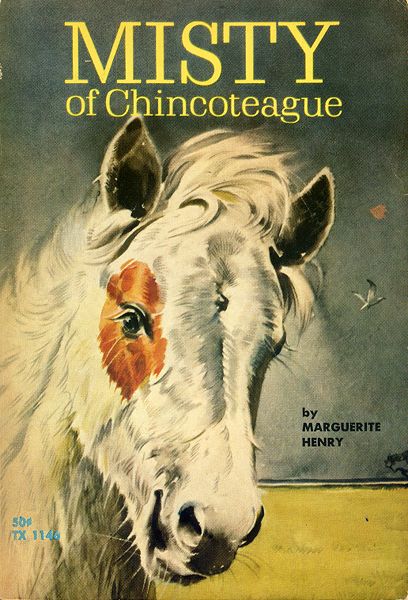 spring, birds, and the ponies of Chincoteague. Long ago I was a little obsessed with Misty of Chincoteague, though I am really, r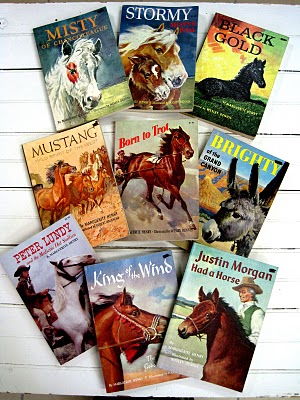 eally not a horse person. I loved it so much that I read all the other Marguerite Henry books (none quite lived up to Misty).
The National Seashore at Assateague Island, where the ponies live, is accessible from two states, Virginia and Maryland. We were staying the night in Chincoteague, so we went in from the Virginia side. There were lots and lots of birds, and finally, at a great distance, a pony sighting — a group of five roaming through the sandy scrub. Still, that wasn't enough for me.  I was ready for a closeup.
In the morning we set out for the Maryland entrance to the park. It was freezing cold and snowing a little, so we weren't feeling too hopeful. But…
Ponies!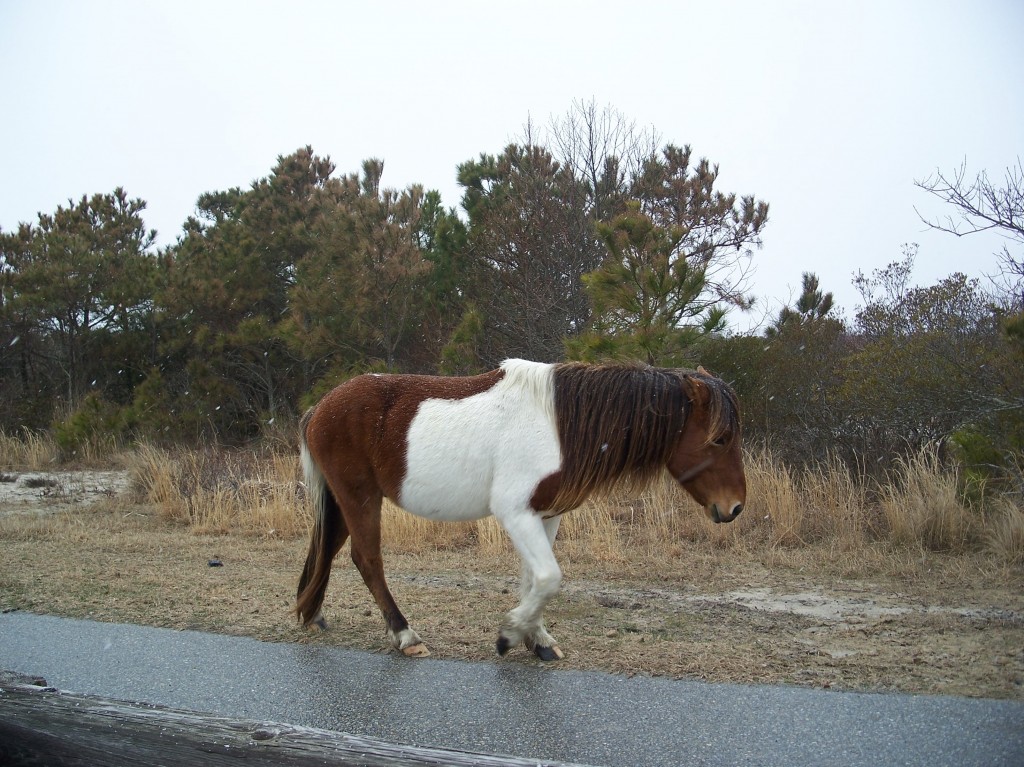 Ponies sticking their heads into cars, sashaying across the road as if they owned it (which they sort of do), clipclopping down the bike path. Mistys here, Stormys there. It was a Marguerite Henry-lover's dream.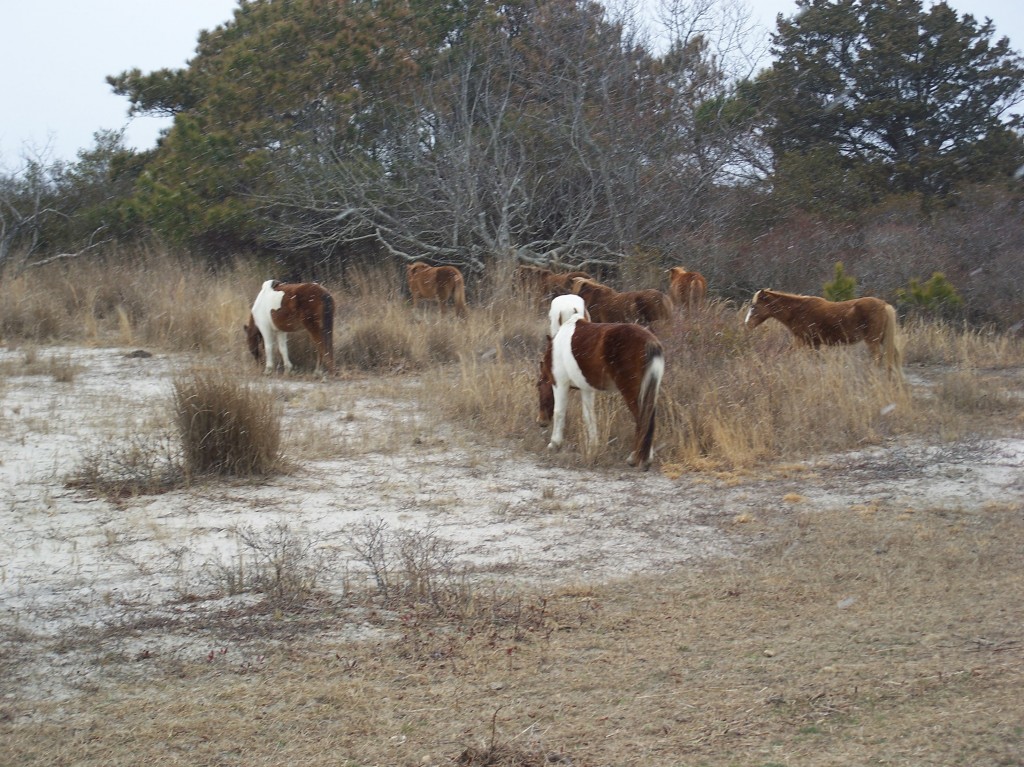 (Spoiler fact alert: We learned, to my shock and consternation, that these are not really ponies. They are horses, stunted from their meager diet of scrub, and bloated from their excessive water-drinking because of the salty diet. And they BITE. But I still loved them.)
Just in case you were wondering, the Pony Swim and Pony Penning Days still happen. You can read about them here.