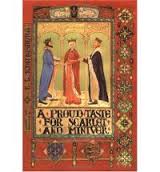 Today I found out that one of my favorite writers, E.L. Konigsburg, had died.
Her first two books, the Newbery Honor title Jennifer, Hecate, Macbeth, William McKinley, and Me, Elizabeth and the Newbery Award Winner From the Mixed-Up Files of Mrs. Basil E. Frankweiler, were published when I was exactly the right age t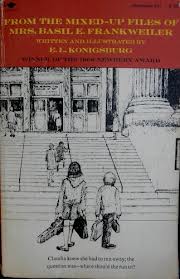 o devour them. I read them and read them and read them again. I wanted to be Claudia and run away to the Metropolitan Museum of Art. And I wanted to be E.L. Konigsburg and write a book that made readers want to be my characters.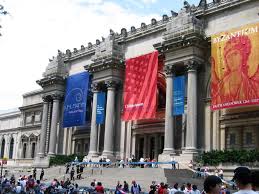 I was 20 when I finally got to the Met, and I walked from room to room seeing it through Claudia's eyes. A couple of years later, I wrote my first novel, about a girl who runs away to live in Central Park. Like most first novels, it was completely unpublishable (a lack of originality was not its biggest problem), but it just goes to show: the influence of a great story lives on in its readers. The desire to write E.L. Konigsburg's actual book has evolved into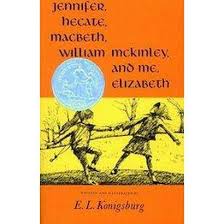 the desire to write as good a book as E.L. Konigsburg did, and I'll keep trying to do it for as long as I write.
Thank you, Elaine Konigsburg, for the stories and the inspiration.
Some days you must learn a great deal. But you should also have days when you  allow what is already in you to swell up and touch everything. 
— E.L. Konigsburg